Why Giordano's
A Complete Garden Serivce Company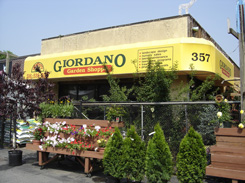 Choosing a Garden Service Company entails many decisions. Price - Quality of Workmanship - Experience - Length of time in Business - Ease of Contacting and Resolving of problems. Giordano's has been in business for 35 years with some of the same employees working happily for the past 20 years. If you call our office, you will speak to a knowledgable individual who will be able to get you the answers that you need. Our competitive prices, superb service and strong knowledge of tree/shrub, annuals/perennials and landscape design as well as our fastidious lawn maintenance programs, makes Giordano a complete garden service who will fully back up all its work for our customers.

Landscape Design
Lawn Maintenance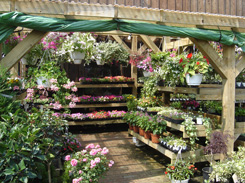 Giordano's will do computer imaging and design service by a graduate of the University of Massachusetts with a BS in Landscape Architecture. This allows you to see your Garden design before a shovel ever hits the ground. Pathways, patios and ponds can all be incorporated into your gardens for that dream serene oasis you need to end your day. Mature trees and shrubs can provide instant privacy, annuals and prennials keep the color and interest all year long. After creating this oasis, let Giordano's maintain it for you. We provide full lawn and garden service from mowing, edging, weeding, trimming and prunning, to fertizing, root feeding, tree spraying and seeding.

The Nursery
Picking out the plants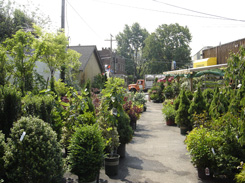 The fun part, come to our nursery and be amazed at the quality and selection of shrubs, trees, perennials and annuals you will find at Giordanos. If it's a small perennial garden you are after, well advise you of the best shade and sun hybrids for your space, if it's privacy your want, we have the fastest growing bushes and trees and if it's splashes of color, we will give you our best performers for a profusion of color all summer long.

cheap nfl jerseys